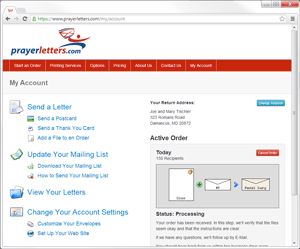 Start at the My Account page, which gives you easy access to all the features of the web site.
Send Mailings
Check Order Status
Update Your Mailing List
Resend Past Letters
Send Thank You Cards
Set Up a Free Web Site
Everything is available online, so you can work and explore at your own pace, any time of day.
Expert help is at hand through live chat during business hours, or you can contact us by email and expect a quick response.