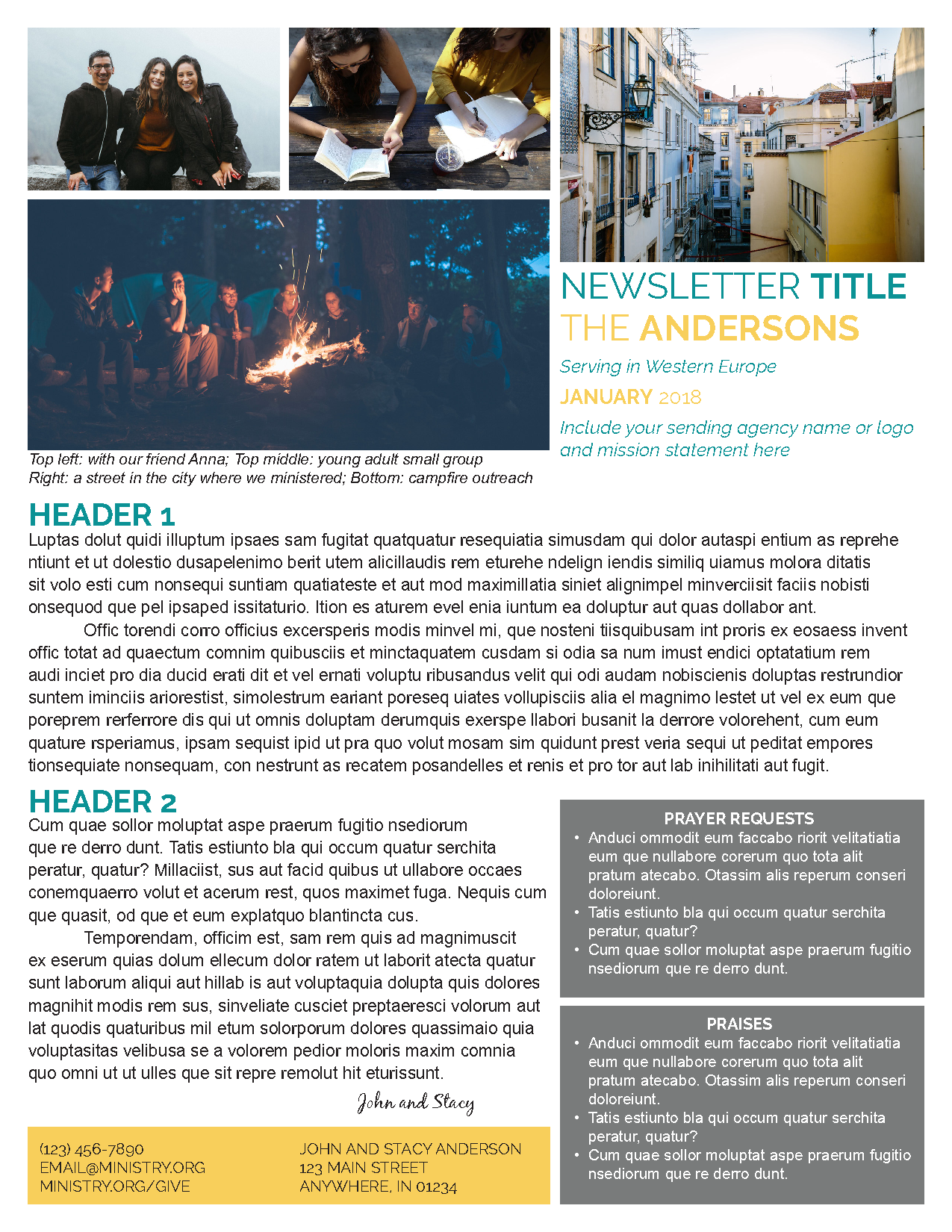 The Fine Print
This design is copyrighted by prayerletters.com. If you're employed as a missionary, you may customize and use this design for your prayer letters without attribution – in other words, you don't need to include our name or a copyright notice anywhere in your letter. For any other usage, contact us to request licensing.
You may not use the photos included in these templates. They're for sample purposes only, and aren't licensed for reuse.
The fonts in this template either use an open font license or are included with Windows or macOS (depending on the file type you download).
Any names, addresses, and other details contained in this sample are fictional.